Bending Trainer
Bending Trainer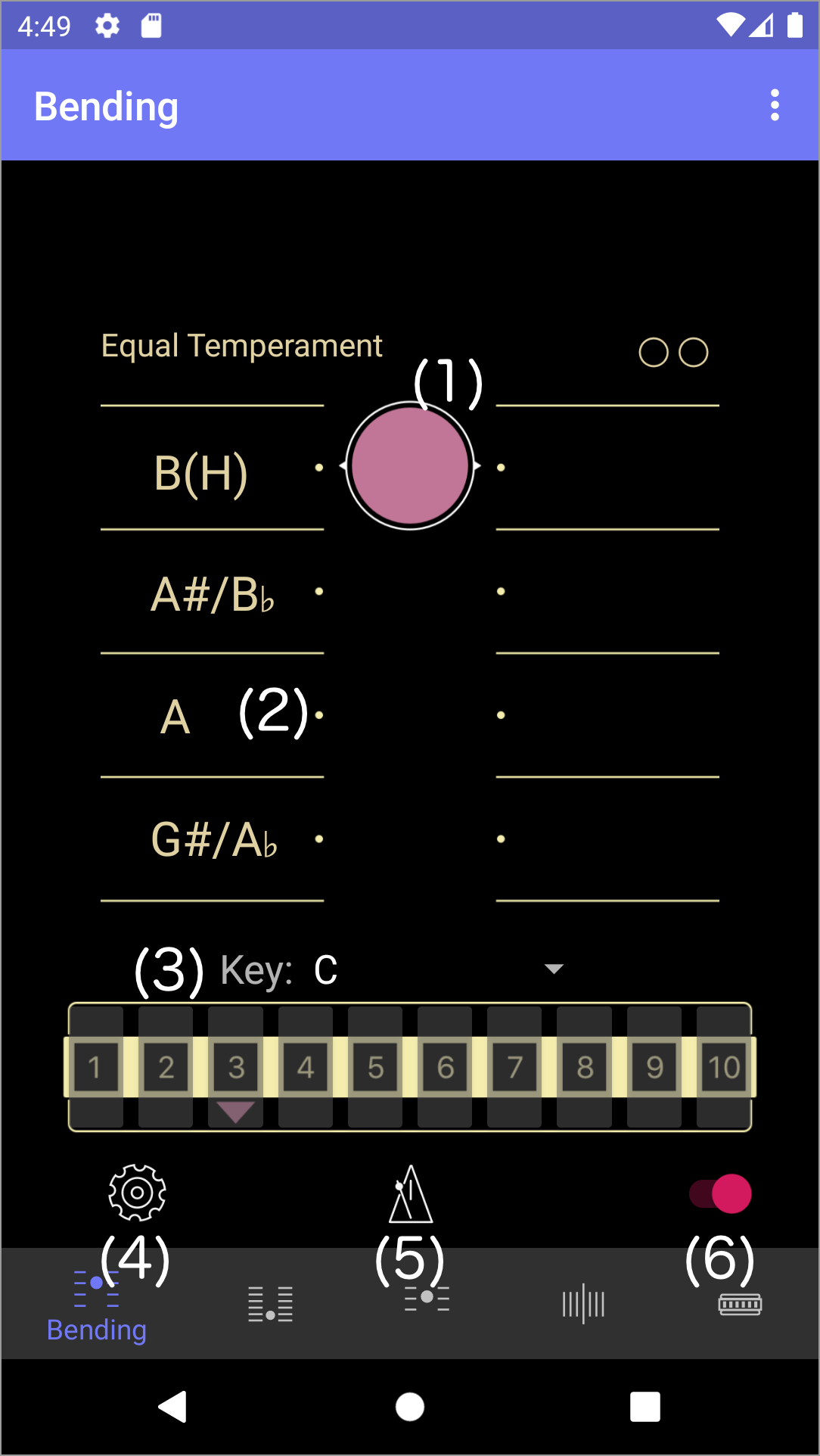 (1). Pitch Dot:
This goes up and down to match the harmonica pitch. When you lower the sound with a bend, it moves down.
Also, it sounds the note when you touch on manual mode, so you can check the pitch.
(2). Gauge of Pitch:
This is a measure of the pitch.
(3). Harmonica Hole Selector:
On auto mode, here is only displays with no button.
There are 10 buttons here on manual-mode.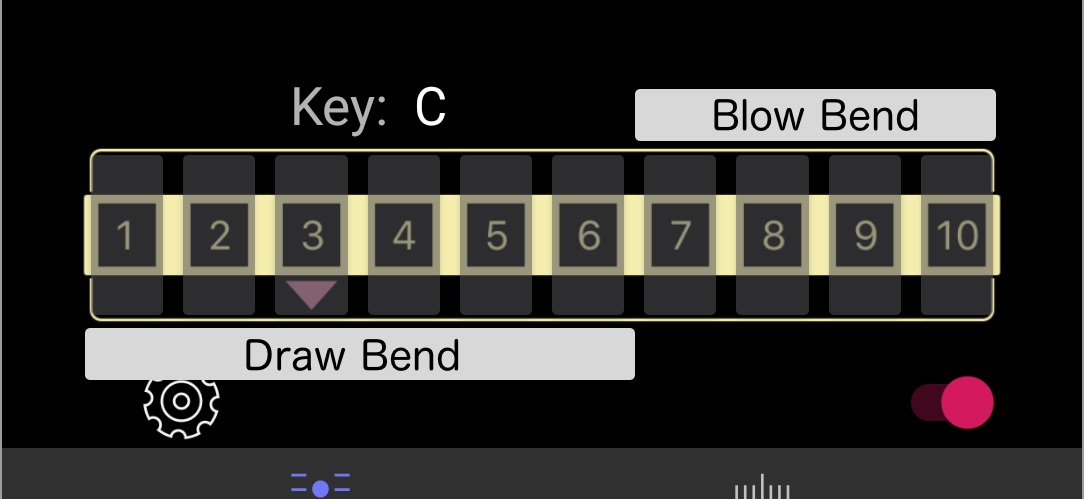 (4). Settings:
Shows settings.

(5). Metronome:
Shows a simple metronome.

(6). Manual Mode Switch:

Settings for manual mode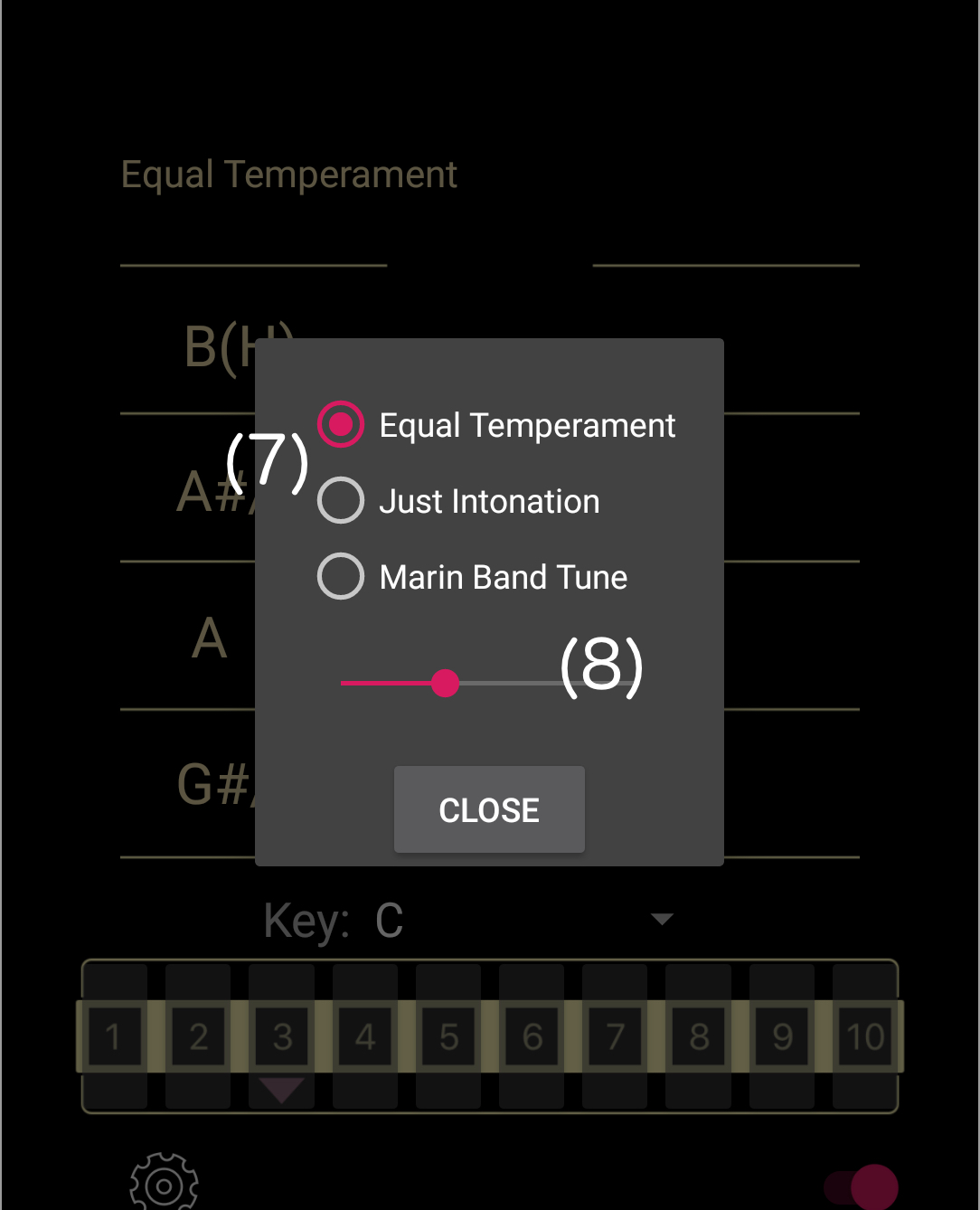 (7). Temperament:
The pitch of just intonation is calculated based on the following values.


The pitch of Marine Band Tune(Marine Band compromise temperament) is calculated based on the following values.

(8). Volume:
Volume when pitch dot is touched.
Settings for auto mode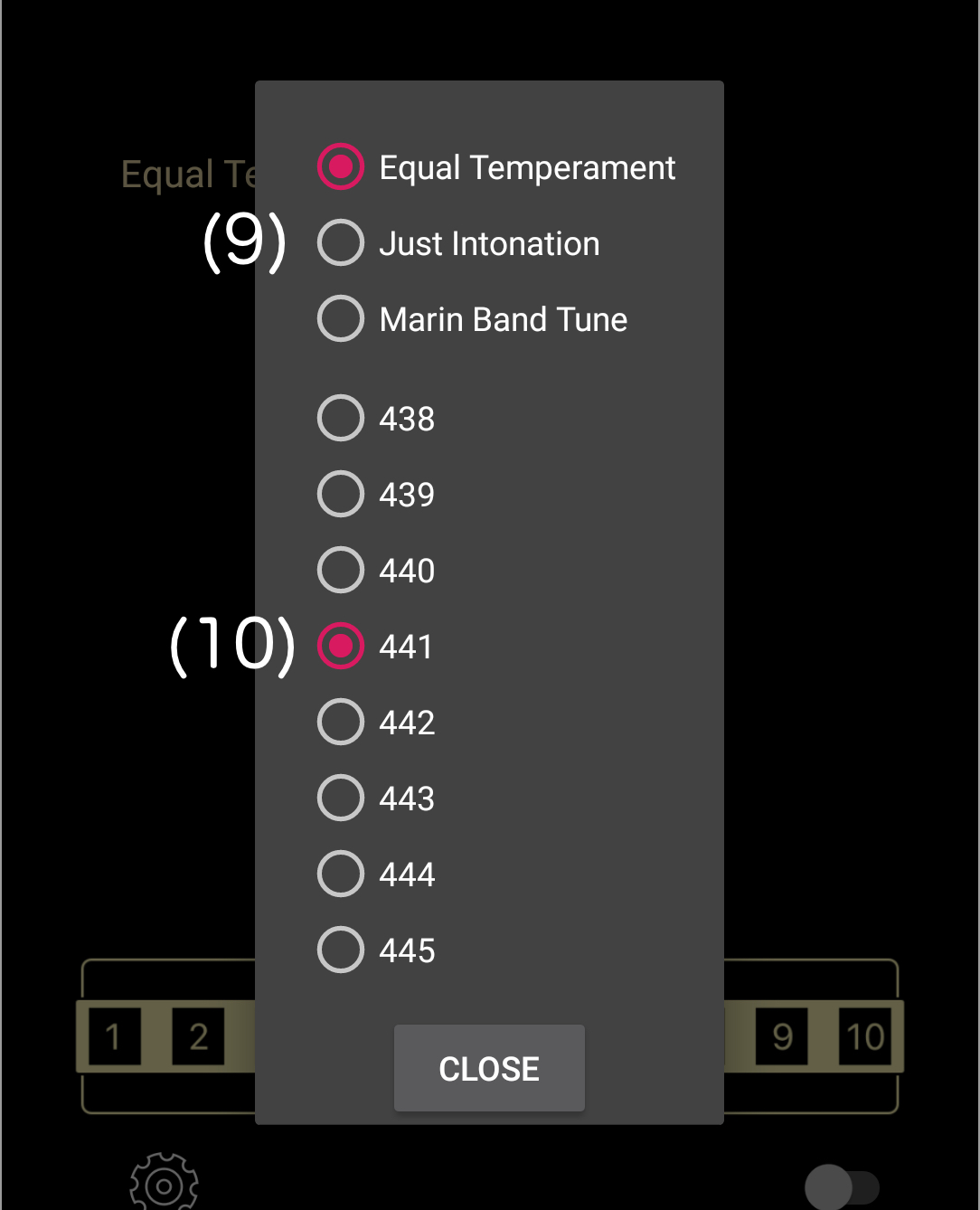 (9). Temperament:

(10). Reference Pitch:

Metronome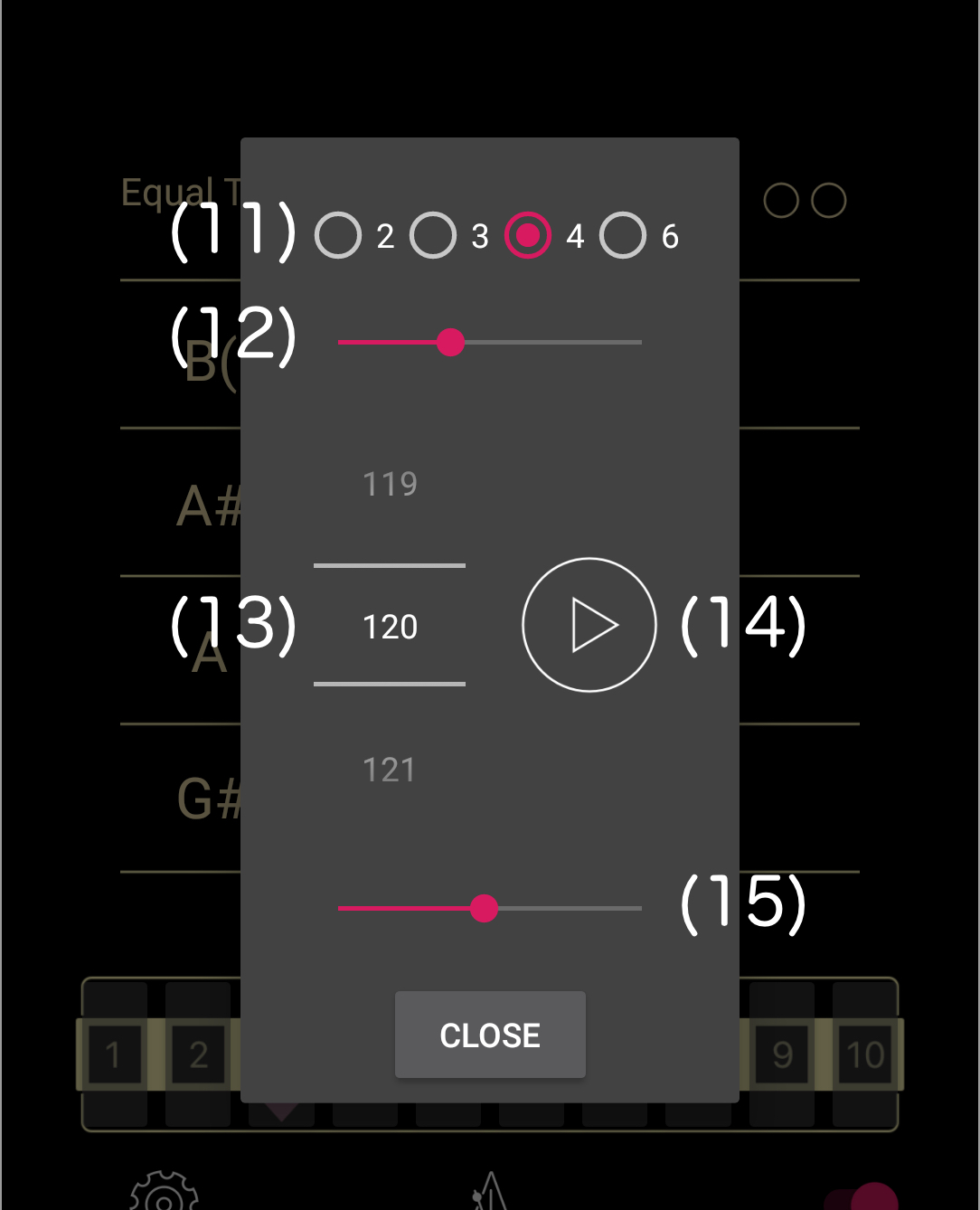 (11). Accent:

(12). Volume of Accent:
If you make this slider to the left end, you can get no accent beat.
(13). BPM(beat per minute):

(14). Start/Stop:

(15). Master Volume:

© 2019 Blowbend.jp
All Rights Reserved.