Maelz DX Pro
Main Screen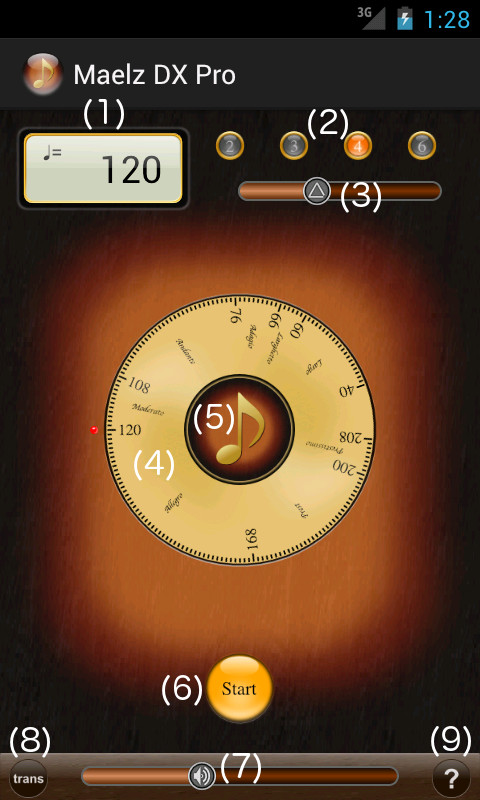 (1). display:
It shows tempo.
(2). accent:
You can choose accent interval in 2, 3, 4 or 6.
(3). accent volume:

(4). tempo dial:
It change tempo between 40 and 208 per minute.
(5). tempo button:
Tap, tap, tap here, it will measure the tempo, show on display and rotate tempo dial.
(6). start/stop button:

(7). master volume:

(8). key circle button:
It will transition to Key Circle Screen.
(9). help button:
This page you are looking at now is displayed.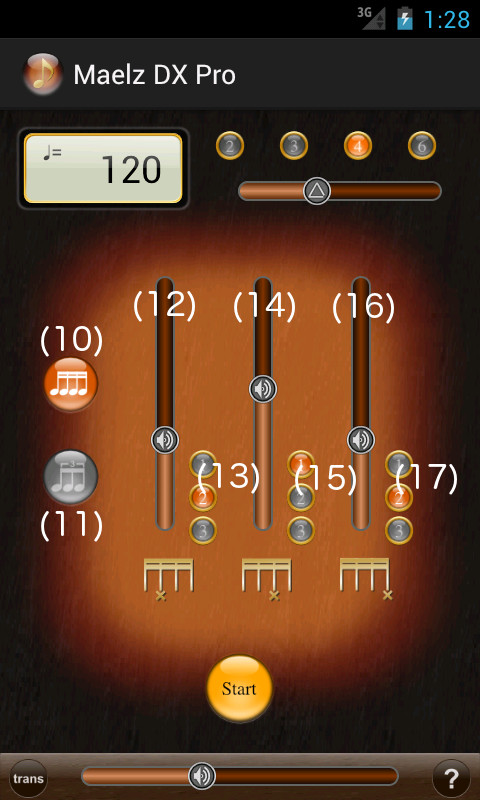 (10)(11). select 8th,16th backbeat:

(12)(14)(16). backbeat volume:

(13)(15)(17). backbeat tone: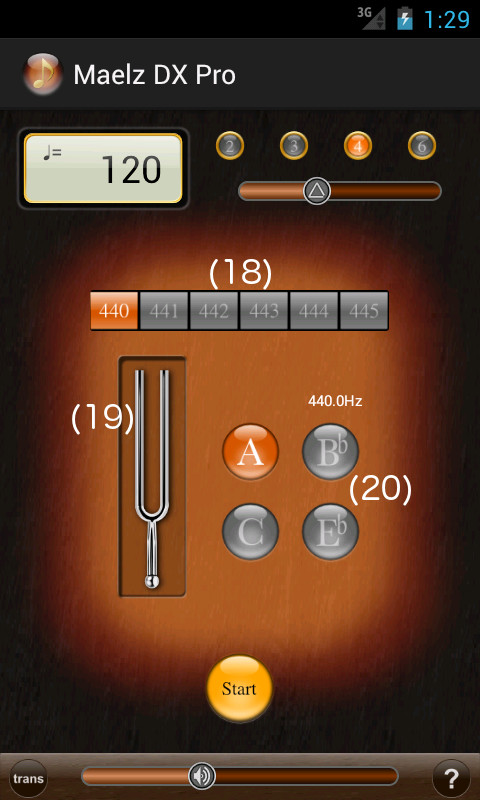 (18). base pitch:
the base pitch of A on tuning fork.
The unit is "Hz".
(19). tuning fork:
Tap here, sound is start.
And, tap again, stop sound.
The playback of metronome and tuning fork, it can not at the same time.
(20). key selector:

(c) 2013-2014 Blowbend.jp All Rights Reserved.