Maelz Pro
Main Screen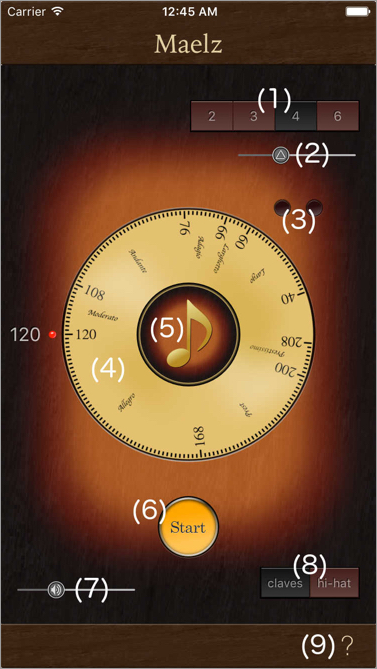 (1). accent:
You can choose an accent interval in 2, 3, 4 or 6.
(2). accent volume:

(3). beat lamps:
A left light shows accent. A right is beat light.
(4). tempo dial:
It changes tempo between 40 and 208 per minute.
(5). tempo button:
Tap, tap, tap here, it will measure the tempo, show on display and rotate a tempo dial.
(6). start/stop button:

(7). master volume:

(8). tone selector:
You can choose a claves sound or hi-hat cymbal sound.
(9). help button:
This page you are looking at now is displayed.
© 2013 Blowbend.jp
All Rights Reserved.